Hello everyone, It's Friday and I'm checking back in to let you know how my Kindle eBooks are doing on Amazon. Here is the report: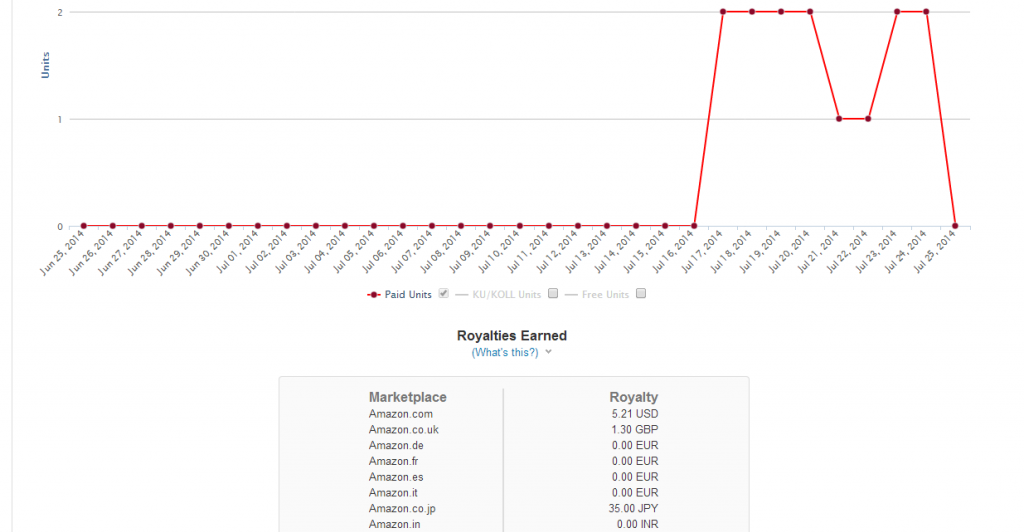 Overall I am pretty happy considering I have not drove any traffic to these eBooks it's all Amazon pushing them. Next week I am going to start promoting the eBooks and see if I can't get these numbers to double. By the way I have 4 eBooks for sale all in different niches. Only 3 of these books really make any of the money but it's mostly just one book that is making this money. Also if you look you can see that Japan pays a lot more for the eBook and the funny thing is that eBook only costs $.099 here in the states. I am going to be looking more into this because this could be a untapped niche but I am not for sure just yet.
Leave me a comment below and let me know how you are doing with your kindle books. If you need any help be sure to ask and I'll help you the best that I can. Have a nice weekend Everyone.
P.S Here are the links to my eBooks on Amazon. You can leave me a review or buy them that would be Awesome!!
WordPress made Simple-
Your Complete WordPress Guide to Building a Website